7 key findings from the Canadian litigator survey
Automated Civil Litigation Software (ACL) Solution
accurate, reliable, fast, litigation documents
SAVING YOU

TIME

IN YOUR DAILY LEGAL PRACTICE
HOW ACL5 LEGAL DOCUMENT ASSEMBLY WORKS
Users generally spend 30% of their time each day editing documents, changing fonts and that kind of thing.* Shouldn't you and your team spend more time delivering the expert advice and representation you were hired for? For firms and litigation practices of all sizes, ACL automates court forms, letters, agreements – any and all litigation documents, eliminating lost time, inconsistencies, and errors.
*Jonathan Watson, Reinoud Wouters – (Legal IT Today Oct 2017)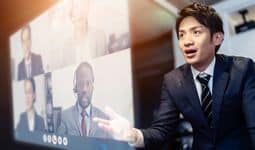 When the pandemic hit Canada, litigators were faced with a huge challenge: how to continue...
read more
COVID-19 prompted a raft of changes to legal practice over the past year or so. Some of these,...
read more
In our previous post, A Guide to Plain Language Writing, we offered some tips to avoid the...
read more
In our last post, we returned to The Dangers of Bad Legal Writing. We described the problems that...
read more
"
ACL has helped our firm increase staff productivity
with reduced chance of error.
"
"
It's (ACL) like yoga for litigation.
"
Upcoming Events
You can catch us at the next Canadian conference or event in your region. 
KEEP UP-TO-DATE WITH KORBITEC
Interested in hearing the latest news and updates on Korbitec, our offerings, and your industry?
You can also follow us on social media to get the latest news and updates!