Keep Deadlines

Front and Center
Missed deadlines drive the most litigation malpractice claims. ACL Task Manager keeps deadlines front and centre, helping the team stay on track, encouraging accountability and reducing risk.
ACL Task Manager provides a centralized, matter-based view of tasks and critical deadlines. It's a complete to-do system so you can see tasks at a glance, manage deadlines, and eliminate the risk of missed limitation dates.
Bundled with ACL
ACL Task Manager is included with ACL, so there's no need for separate standalone task management software. And because ACL and ACL Task Manager are integrated, matter-specific files and their associated deadlines are linked.
Synchronized with Microsoft Outlook
If you use Microsoft Outlook as your primary calendar, you have no need to worry about maintaining duplicate tasks and deadlines. ACL Task Manager automatically synchronizes with Outlook, so tasks can be automatically added to and updated in the Outlook Tasks list or Calendar.
Meeting deadlines requires close coordination among all those involved in a matter. ACL Task Manager reduces your risk of administrative dismissal with task and workflow assignment to individuals or groups, to ensure critical dates and responsibilities are always understood.
Visibility of deadlines raises awareness, but as key dates loom you may need more to keep you on track. ACL Task Manager's email reminders provide timely email notifications as deadlines approach, providing ample lead time to complete critical tasks.
With ACL Task Manager, you can automatically generate deadlines based on the start date of a file or completion of an activity, and generate interim deadlines based on task relationship dates (e.g., Task X is due 10 days after Task Y).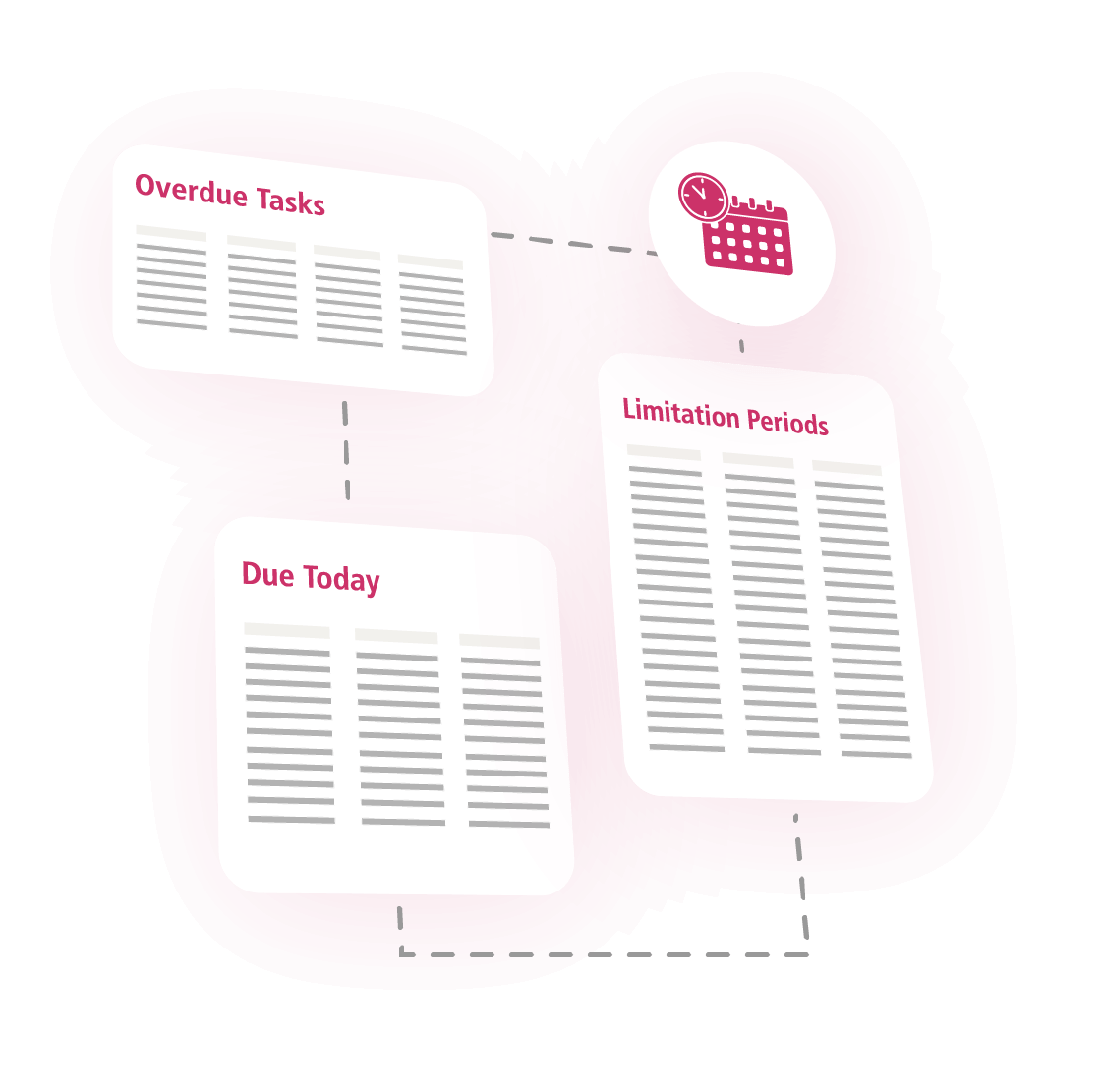 Korbitec creates customized task reports, based on a firm's need. Examples such as "tasks due or overdue today", or "limitation dates for this month". Reports can be automatically sent to the responsible parties.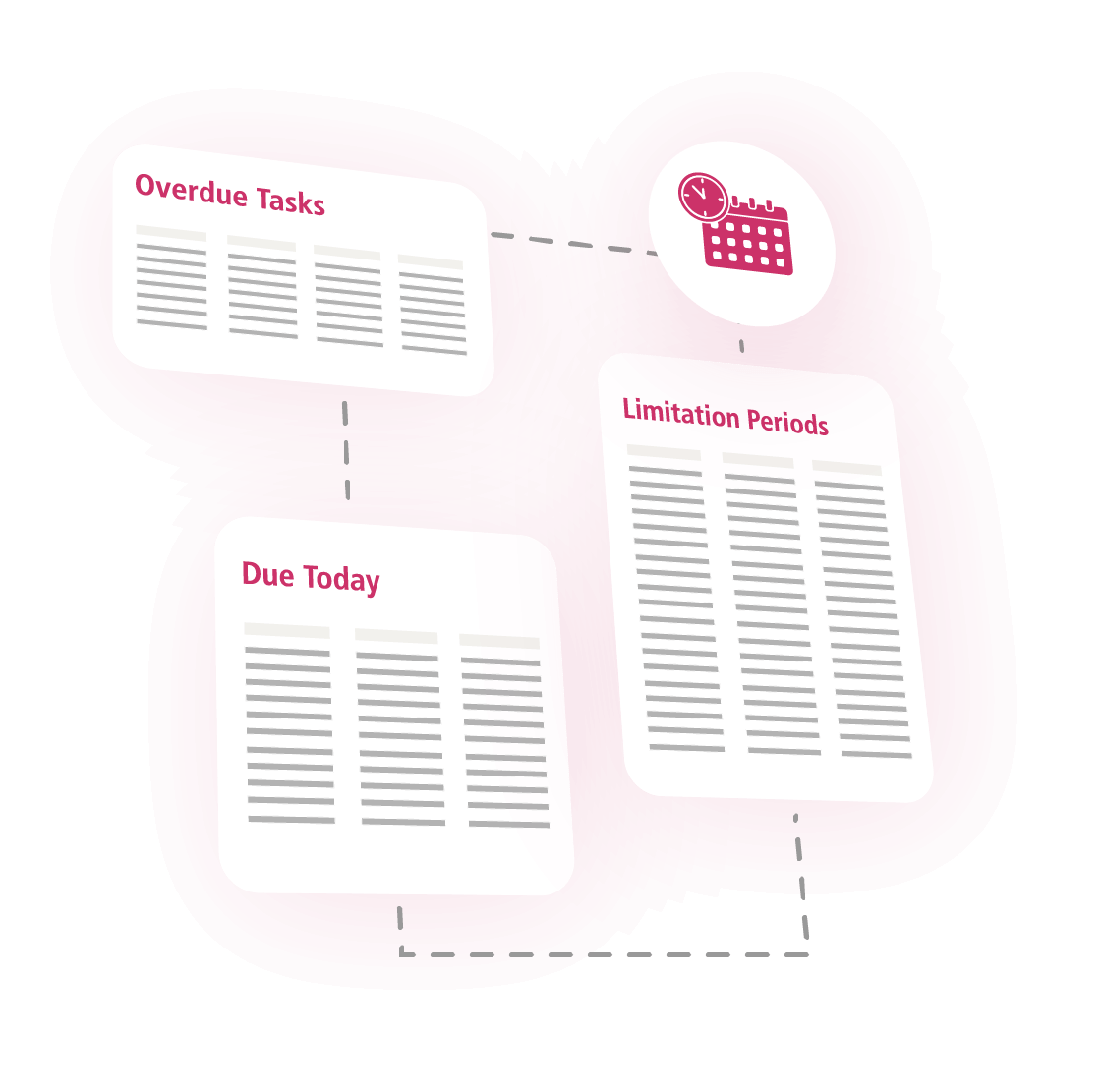 If you use multiple tools to automate your matter management, it's critical to keep them in sync. ACL Task Manager is integrated with Microsoft® Outlook, so tasks can be automatically added to the Outlook Tasks list or Calendar. Users can view or change a task in Outlook and it will synchronize with ACL.
Training
ACL Task Manager is bundled with ACL and is included with ACL implementation and training.
Pricing
ACL Task Manager is bundled with ACL and is included in ACL pricing.
Ready to learn how Korbitec can raise productivity, lower risk, and increase profit at your firm? Or just have a question for us? Contact us and a representative will get back to you within 1 business day.
Global Headquarters
1100-25 York Street
Toronto, Canada