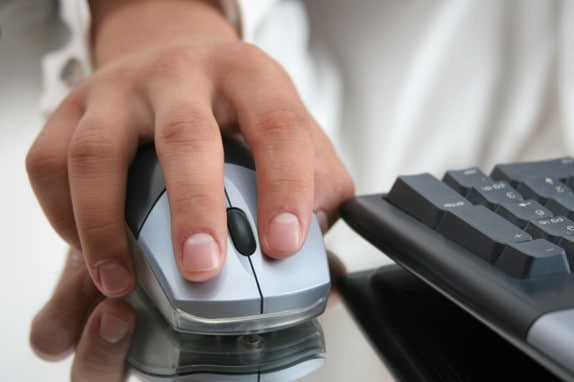 Last month we highlighted document-related errors as a primary cause of administrative dismissal and legal malpractice cases, in the infographic "Are You or Your Firm at Risk?" Richard Susskind, in "The End of Lawyers? Rethinking the Nature of Legal Services" provides a more positive reason for automating your documents – so you can focus on what you do best – providing legal advice and representation.
With such sound arguments for document assembly, you would expect adoption rates to be high.  Not so. Although adoption has been rising gradually over the last couple of years, the percentage of firms using the technology still hovers below 40%1.
Why have lawyers been slow to automate their documents?  According to Catherine Sanders Reach, director of law practice management technology for the Chicago Bar Association, "Until fairly recently, there were not a lot of easy document assembly options. Most lawyers understand the concept and benefit of document assembly, but time commitment, cost and complexity have kept them from embracing the technology."2
Fortunately, there are now options on the market that offer rapid implementation, greater affordability, and ease of use, although not necessarily in the same package. In a previous article "Are Typewriters Making a Comeback?" we touched briefly on these options.  Let's take a look at how well these stand up against the three barriers – time, cost and complexity.
Microsoft Word: zero cost, shallow learning curve
Since most firms already own Microsoft® Word, there's no cost to use the Quick Parts feature. The learning curve is short, so there's no complexity.  The real barrier with this option is the significant investment in time required to set up all of the "quick parts" – reusable snippets of text or clauses from existing documents that are manually mixed and matched to create a new document. And there's always the risk of selecting a paragraph that's not an exact fit. (See "Are You or Firm at Risk?"). Consider, too, the unbillable time required to format the document or part of the document, like the backpage.
Word plug-ins: simpler and faster setup
Plug-ins like Pathagoras™ add a document assembly toolbar to Microsoft Word. The learning curve is relatively short, because most users are already familiar with Word. The selection of reusable clauses from your existing documents is automated with these solutions, reducing setup time. Like Word Quick Parts, you'll still need time to proofread, to ensure that clauses have been selected and applied correctly. Cost is a factor with these solutions, too. There's either an upfront license fee or a monthly subscription, and support after the first year comes at an additional cost.
Free-standing document assembly: easier to use?
Packaged document assembly software, such as HotDocs™, has become easier to use, especially for a tech-oriented, logical thinker with some programming experience. As with Word plug-ins, these solutions carry fees for software licenses and annual maintenance. In addition, the costs for implementation can be significant. Like the two previous options, you build templates from scratch, or from existing document samples. If you are a solo or small firm, the time commitment can be a show stopper, given your other demands. For larger firms rolling out the solution to multiple users, you will most likely want to hire a certified consultant to oversee deployment of the application, build links to your client database, create templates and oversee training – and these come at a steep price.
Documents included
As a variant on document assembly systems, solutions such as Automated Civil Litigation (ACL3) from Korbitec include a library of built-in templates for a complete range of litigation documents. An on-screen dialogue guides you through the input of client-specific data and the system uses these inputs to create your forms and letters. To avoid repetitive entry of client information, ACL3 can be integrated with your existing accounting and practice management systems.
ACL3 also provides a unique cost advantage that sets it apart from other document assembly systems. There is no up-front license fee, or training and consulting costs. Set-up, training and support are all provided for free, and firms are charged only for the files they open. This "utility model" allows you to pay only for what you use, and to scale up or down as your client needs demand.
If you are looking for a solution that removes all three barriers – cost, time and complexity – consider taking ACL3 for a test drive. There are several short demos on the Korbitec website, and a personalized live demo can be arranged by contacting Korbitec directly.


About Michael Sauber
Michael Sauber leads the marketing program for Korbitec, producer of Automated Civil Litigation Software (ACL). He has worked with document production technologies and professional services for over 30 years and is a frequent blogger on these topics.
1 2014 ABA Legal Technology Survey Report
2 White, Joy. "Document Assembly for Real Lawyers." Attorneyatwork.com. March 7, 2013