Blog | 6 Tips to Avoid Administrative Dismissal
Automated Civil Litigation Software (ACL) Solution
accurate, reliable, fast, litigation documents
SAVING YOU

TIME

IN YOUR DAILY LEGAL PRACTICE
HOW ACL5 LEGAL DOCUMENT ASSEMBLY WORKS
Users generally spend 30% of their time each day editing documents, changing fonts and that kind of thing.* Shouldn't you and your team spend more time delivering the expert advice and representation you were hired for? For firms and litigation practices of all sizes, ACL automates court forms, letters, agreements – any and all litigation documents, eliminating lost time, inconsistencies, and errors.
*Jonathan Watson, Reinoud Wouters – (Legal IT Today Oct 2017)
The first email alarm bells sounded in the late 1990s, when it became the prevalent method of...
read more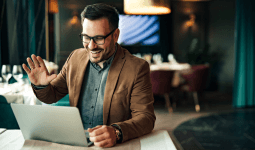 Last month's post, "5 Law Firm Challenges and How to Confront Them" highlighted the wide gap...
read more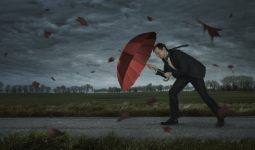 No one would argue that the past three years have brought profound change to the legal market,...
read more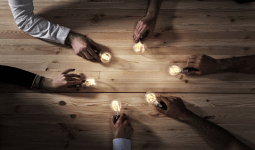 As changes in the marketplace come faster and more frequently, law firm innovation has never been...
read more
"
ACL has helped our firm increase staff productivity
with reduced chance of error.
"
"
It's (ACL) like yoga for litigation.
"
" I love ACL and won't practice with out it. It's stupid to."
" ACL has definitely increased my productivity as a lawyer."
" ACL is very effective, professional, efficient and dependable. This software has increased our office productivity and is easier and faster than our previous system."
" I have been using ACL for many years and I cannot conceive of running a litigation practice without it."
" I have used ACL for several years and love it.  It is a real time saver.  Properly formatted documents and letters can be produced quickly and easily."
" You are now my best source for currency in the litigation field."
" There's no excuse for missing a deadline."
" This is better than Christmas!"
" Any litigator who does not use ACL does a disservice to the client."
" Excellent, ever-evolving products with courteous and efficient support personnel."
" It's like the people at Korbitec are our assistants – they understand our business and what our lawyers and assistants need to do their work efficiently and accurately."
" I'm lost for Words, this is so amazing!"
" his is the most thorough program I have seen in the years I have been in this position. Your staff are all wonderful and tech support is fantastic."
Upcoming Events
You can catch us at the next Canadian conference or event in your region. 
No Events on The List at This Time
KEEP UP-TO-DATE WITH KORBITEC
Interested in hearing the latest news and updates on Korbitec, our offerings, and your industry?
You can also follow us on social media to get the latest news and updates!